Bin Stocking and Storage Systems
Smart Stocking — One vendor to manage your stock levels at the levels that you want. As a single source supplier, we eliminate the need for you to go many different suppliers. Small "just in time" quantities is our business. Relax and let us do all the work.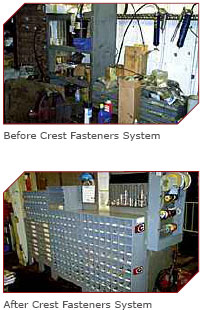 Site Audits — The storage system is the key! Crest Fasteners will evaluate your shop, stock room, or showroom. We will recommend storage bins and cabinets to help you control your inventory. Being able to locate and identify parts of all sizes is proven to save time and lots of money. Our bin set-ups are very neat and attractive. You never get a second chance to make a first impression with customers or people you want to bring into your organization. Currently servicing Southern California, the San Francisco Bay area.
Custom Pricing — The combination of lower overhead special vendor relationships and balanced incentives to our sales agents, gives us the unique ability to deliver value. In addition, we price every customer based upon their individual buying patterns. We want to be a long term partner in your success.
VMI — On site bar coded consignment programs are available.
Tool Repair
We are a POP trained tool repair facility.
We repair rivet tools, lock bolt tools and insert placement tools.
Customer service is the key. Send us your tool and our specially trained technicians will repair and return it promptly.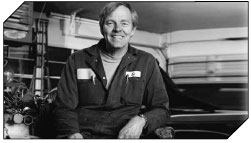 Special Packaging and Labeling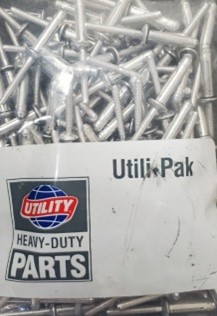 Kit Assembly — We can save you time and money by procuring and assembling them into neat organized and economical kits.
Custom Labels — Are you providing hardware to your customers and want your private label on the bag? Yes! We can do that too...
This website uses cookies to ensure you get the best user experience. By continuing to use this site, you agree to our Privacy Policy.